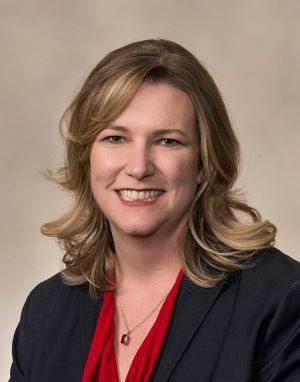 ROCKY RIVER
It's been six months since Dayton Mayor Nan Whaley dealt with a shooting that killed nine people and injured more than two dozen others outside Ned Peppers Bar on Aug. 4.
Affected by what happened in her city, she will share her experiences Sunday in Rocky River.
Whaley will speak at Power of Moms: Ohio 2020, an event hosted by Moms Demand Action for Gun Sense in America that will begin at 3 p.m. at Rocky River United Methodist Church, 19414 Detroit Road. The free event will introduce the organization to those interested and show them how to get involved.
"I want state change," Whaley said last week in a phone interview. "We can't get that done unless the entire community comes together. Anytime I have an opportunity to spread the message on what we need to do to take action, I'm going to try to get there and speak."
Whaley, who's been mayor of Dayton for six years, has been a member of Mayors Against Illegal Guns since she took office. The group is a sister organization of Moms Demand Action.
Whaley and the organization hope to inspire collective action in the community and focus on supporting candidates, regardless of party, who support smarter gun laws, said Liz Harmath of Rocky River, the leader of Moms Demand Action's Cleveland branch.
"This is an opportunity to energize people for the 2020 election cycle and spark interest in what Moms Demand Action is doing," she said. "This is going to be an opportunity to see all of our different areas and get information on what we do."
A Quinnipiac University poll conducted last July found that 9 out of 10 Ohio residents support universal background checks. On top of that, the poll found that about 87% of gun owners in the state said they support universal background checks. Nationally, about 61% of Americans said they support stricter gun laws overall, according to a poll conducted by the university last May.
A total of 16,374 people died by a gun between 2007 and 2019 in Ohio. There's also been a 40% increase in firearm sales since 2007, according to the Ohio Department of Health.
"I'm a mom," Harmath said. "I have a freshman and an eighth-grader in the Rocky River school district and when I think about those statistics, it's hard for me not to cry. Daily gun violence remains a huge problem in Ohio. It's the second-leading cause of death in teens. That's just crazy."
Last year, as a result of the shooting in Dayton, Gov. Mike DeWine introduced the "Strong Ohio Bill," which addresses mental health and guns. The bill also introduces a way for private gun sellers to conduct background checks.
Moms Demand Action for Gun Sense in America was formed after the shooting at Sandy Hook Elementary in Newtown, Connecticut, that killed 27 people on Dec. 14, 2012. The organization's founder, Shannon Watts, formed the group on Facebook the day after the shooting and it now has a chapter in every state.
A Moms Demand Action meeting drew overflow crowds to the Rocky River church less than two weeks after the mass shooting Feb. 14, 2018, at Marjory Stoneman Douglas High School in Parkland, Florida.
Interest was so intense that organizers asked beforehand that those who had gone to Moms Demand Action meetings before to attend an overflow meeting held simultaneously at the Rocky River Public Library, the original site reserved for the meeting.
Whaley said she hopes that she can stress how important it is for the community to promote safer gun laws in Ohio.
"The only way I deal with the pain of what happened in Dayton is to try and get change," Whaley said. "I hope they hear that it can happen anywhere at any time and every day 100 people die by gun violence in the country. Only when we work together can we get change and make our community safer."
Contact this reporter at akamczyc@westlifenews.com or 440-871-5797.