LAKEWOOD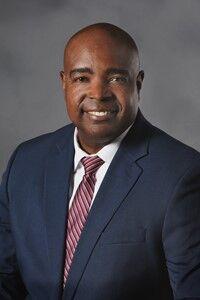 The Lakewood City School District is looking for a new superintendent to replace Michael Barnes, who is leaving to become the superintendent of Mayfield City Schools.
Barnes, 49, was assistant superintendent at Mayfield schools when he was hired as the Lakewood superintendent in 2018. He had a three-year contract. He will stay on through July. Whoever replaces Barnes is expected to begin effective Aug. 1, he said.
"Mayfield is a place that I spent more than 20 years as an employee in various capacities," he said. "When you spend that much time in one place, it becomes like home. When there was an opportunity to go back, I decided to take it."
Lakewood will begin accepting applications in January and have someone appointed by the spring, said school board President Emma Petrie Barcelona.
The board will hire a search committee that will suggest candidates. In the past, the board used the Ohio School Boards Association, a school advocacy group, which cost the district about $10,000.
"We're still working through any timelines for our selection, but this takes time to get documents in place and for the firm to vet and consider any of the candidates," Petrie Barcelona said. "Usually, this is a months-long process.."
Qualified candidates will have previous experience as a superintendent in school districts similar to Lakewood. Other high-ranking leadership experience will also be considered, Petrie Barcelona said.
"We're not looking for someone to drastically change how we operate," she said. "Of course we want someone to come in with their own ideas on how to run the district, but we want someone who will work well with the administration and build on what we have going."
During his tenure, Barnes has helped the district create a master plan to guide the 4,300 students to success in the future. The master plan included six core competencies including collaboration, communication and empathy.
In October, Barnes learned that Mayfield superintendent Keith Kelly planned to retire in July. On Dec. 1, the Mayfield school board unanimously approved giving Barnes a five-year contract as superintendent. Mayfield is slightly larger than Lakewood with 4,463 students, according to information provided by the Mayfield City Schools.
Barnes, who lives in Lakewood, plans to move to the Mayfield school district along with wife and children. The Mayfield school district includes the cities of Highland Heights and Mayfield Heights and the villages of Gates Mills and Mayfield.
Barnes' departure, while disappointing, is not a surprise to school officials, Petrie Barcelona said.
"Once the job opening arose in October, we had a feeling he was going to leave our district for theirs," she said.
Contact this reporter at akamczyc@westlifenews.com or 216-307-6614