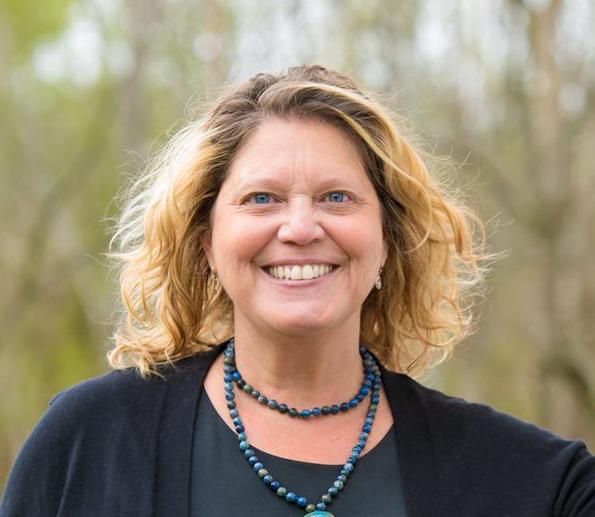 A North Olmsted resident since the age of 2, Jackie Chavez-Anderson loves her hometown too much to leave it.
That's why, when the opportunity came for a job change that would also allow her to stay local, she decided to take the leap.
Friday was Chavez-Anderson's final day as the city's senior center administrator, a role she'd held since 2003. In the near future, she will open her own 1,400-square-foot yoga and wellness studio space at 30582 Lorain Road.
She announced her departure from the senior center via the department's monthly update email, which went out on April 30.
"It's exciting, but it's bittersweet," Chavez-Anderson said. "It's been a lot of years working with the (senior) population and being with the city. It's a beautiful thing. Everybody's been very gracious and supporting. I like to tell them they're losing an administrator, but they're gaining a great business in the city of North Olmsted."
Prior to becoming the department director, she'd spent four years as its activities coordinator.
While a replacement hasn't been identified yet, social worker Tiffany Hunt and activities coordinator Beth Reitz will remain on staff at the senior center, 28114 Lorain Road. The facility remains closed as Cuyahoga County remains in a Level 3 COVID-19 alert level, though plans for outdoor events are in the pipeline.
"It's been a beautiful time," Chavez-Anderson said. "It's been a rollercoaster ride. I've seen it all. I've seen marriages. I've seen people fall in love. I've been to my fair share of funerals. I've seen people be diagnosed with terrible illnesses and pull through. And our staff is amazing. We have Tiffany, who's the world's best social worker, and Beth, who's just an outstanding activities person. I couldn't ask to be with better people throughout the years. We've really been a family."
She's excited about the next chapter. She started taking yoga classes over a decade ago and fell in love with the practice. In the years since, she has attended workshops outside of Ohio to gain credit hours in both reiki and Ayurveda, then in 2017 went to the Columbus extension of the California College of Ayurveda to earn that certification, which took about a year.
She interned with an Ayurveda health practitioner based in California, then got her 200-hour yoga teacher training, which she was able to put toward the 500-hour training requirement. She has earned the rank of master in reiki.
"It's just my passion," she said. "I've been working on it for a very long time. I've been working on these credentials, working on certifications, going to a lot of workshops for a few years now."
Reiki is a Japanese form of alternative medicine that involves energy healing, using the palms or hands to transfer energy to the patient and help alleviate pain or stress. Ayurveda was developed in India and involves the use of massage, yoga, meditation and dietary changes to create a sound mind and body.
Chavez-Anderson plans to use her experience to help others. Her business will focus not just on yoga, but also holistic wellness. She may also incorporate aromatherapy, essential-oil use and will offer health and wellness counseling. In addition to offering workshops, there will also be a small selection of health and wellness items for sale.
"I really, really searched high and low in North Olmsted until I landed on a place that hit all the marks for me," Chavez-Anderson said. "North Olmsted doesn't have anything like this currently, that I'm aware of, nothing that's independent like this and holistic. An independent yoga studio that offers reiki and Ayurveda, specifically. And I've lived here since I was 2 years old, so it certainly has my heart and my soul. I didn't see myself wanting to be anywhere else."