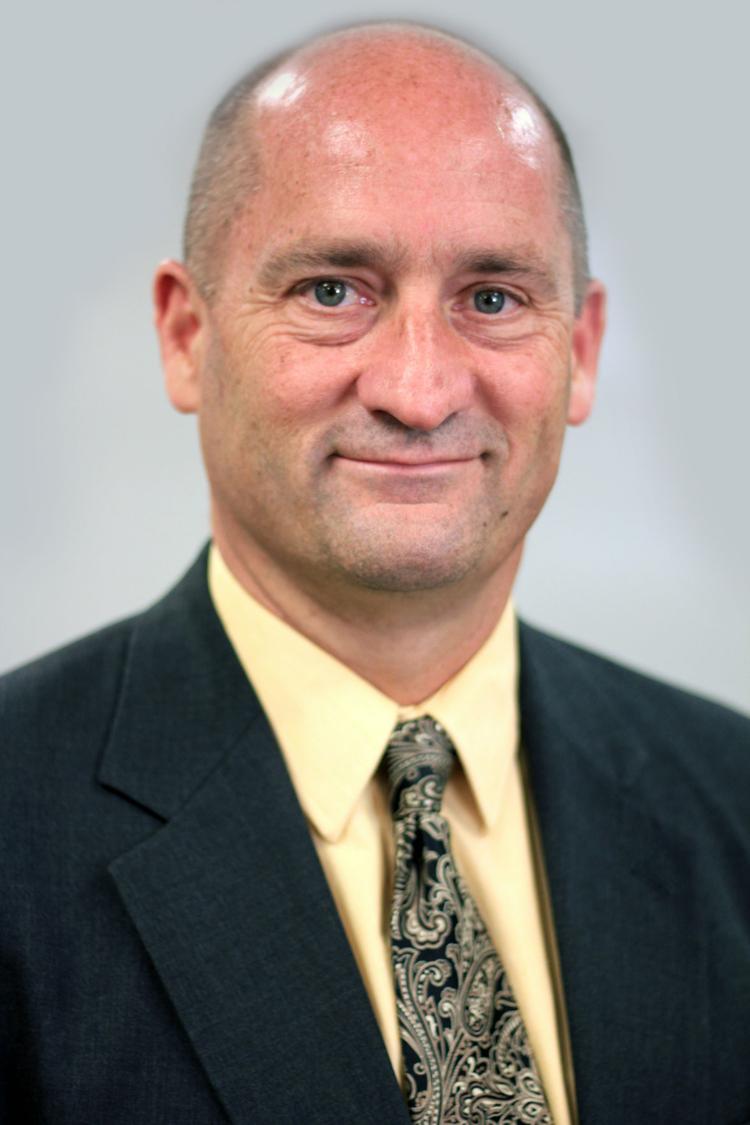 LORAIN COUNTY
Amid fear and apprehension surrounding the COVID-19 pandemic, Lorain County Public Health Director Dave Covell's calm, straight talk helped soothe the rattled nerves of mayors, pastors, first responders, college officials, business owners, school superintendents and individuals.
His message to Lorain County's 307,000 residents during an interview last week was positive. "We've flattened the curve."
It was particularly good news as Ohio and 26 states report increases in COVID cases, and 14 report more worrisome increases in COVID-connected hospitalizations.
A dedicated public servant with a bent toward positivity, Covell is in his 33rd year in public health. He's led LCPH since 2012, having served previously as deputy director for the Cuyahoga County Board of Health. He began his career there as a registered sanitarian inspecting restaurants in Parma.
In his current post, he leads a staff of 100 and oversees dozens of programs, including dog bite investigations, opioid overdose prevention, safe routes to school program, communicable disease prevention, HIV testing, water-quality testing, restaurant inspections, rabies control, household sewage treatment system inspections, and lead testing, among others.
A pandemic with as many unknowns as COVID-19 has could have thrown a busy agency into chaos. The department is charged with protecting and enhancing the health of hundreds of thousands. However, Covell said staff members had some early warning signs in January that allowed them to begin preparing. Oberlin College requested guidance regarding students returning from the vicinity of Wuhan, China, where COVID-19 first occurred, he said.
"That got us moving pretty quickly," Covell said, adding that the agency helped the college make decisions about what to do and quarantining.
"What happens normally with a disease being looked at is we always assume it could be deadly. We did not know how contagious it could be. At the beginning, we did not know what we'd be battling. So we decided to quarantine," he said.
By February, he began regular rounds of calls with mayors, superintendents and others to keep them informed about the number of cases, hospitalizations and deaths in the county as well as any federal or state orders affecting local entities and residents.
He instituted a Critical Incident Response team, consisting of members of his staff who rotated various jobs and tasks so they would not experience burnout as the pandemic wore on. First responders including police and fire chiefs also attended the meetings regularly.
Covell also explained that reporting COVID-19 cases by ZIP code would be misleading. As an example, a number of cases were reported in Avon Lake early on, causing some to label it a "hot spot" and to speculate about why it was. Avon Lake is home to a number of health care professionals, he pointed out. In those early days, only health care workers and hospital patients presumed to have the virus were tested.
He believes Gov. Mike DeWine and Dr. Amy Acton, who recently stepped down as director of the Ohio Department of Health, got it right by "making the right calls at the right time. We handled the wave to make sure we weren't overwhelmed," Covell said. "Think about the science behind how we did it.
"Now we've moved into a different phase of living with COVID. How do we reduce risk in business, communities and for individuals?"
He predicted there will be fewer orders and more recommended guidance.
"It's really important for people to continue to avoid risk and keep doing that great job they've done the last couple of months."
He is a strong advocate for wearing masks in busy public places; social distancing; washing hands; and staying home if ill.
Covell is spending considerable time helping groups figure out how to open safely. He's spoken with 70 pastors about worship services, with a particular focus on singing and fellowship time, which pose a potential for virus spread by those who are asymptomatic.
As the Lorain County Fair approaches Aug. 23-30, he's discussed with the Fair Board how the event can be safe, whether it's better cleaning in common areas or the conditions under which wearing a mask is necessary. It's likely some of it will be virtual.
The agency is also refocusing efforts on key components of its five-year Community Health Improvement Plan. One area is cardiovascular health, which has a connection to COVID-19. Covell said the agency has worked to "get people off the couch." Programs like "United We Sweat" were implemented to address the issue. However, the pandemic put the program on pause and stay-at-home orders put more people than ever on the couch in front of a TV eating snacks, he said. The agency is kickstarting a public education program to get people out of the house for walks or other exercise that can be done safely, he said.
Contact freelance reporter Michele Murphy at avonlakemurphy@gmail.com.