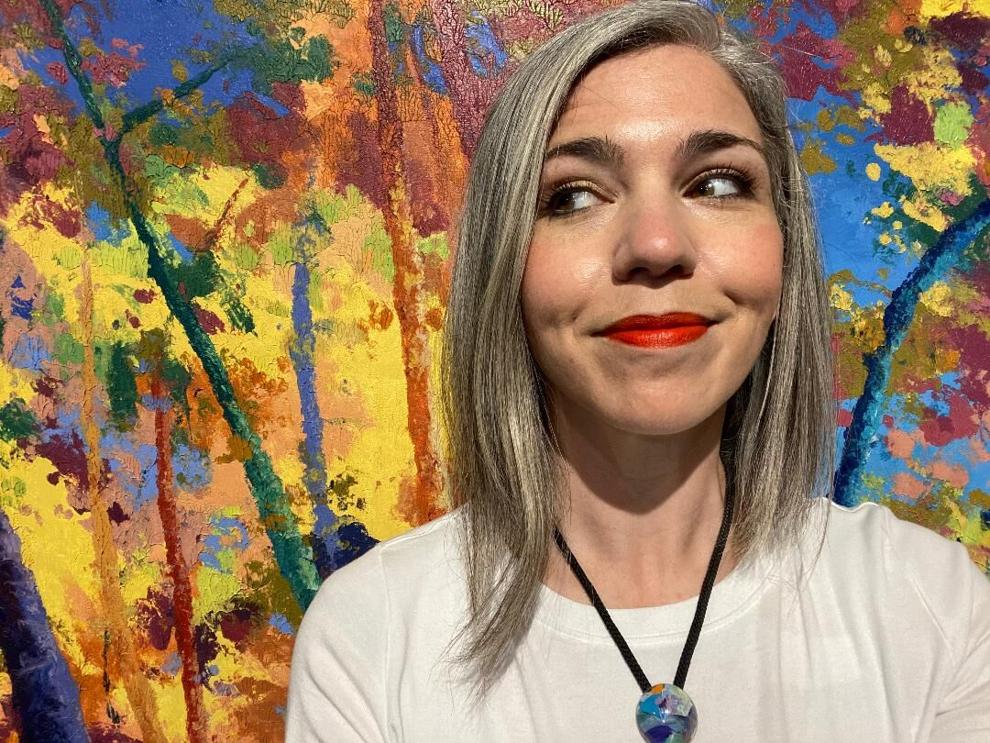 When Eileen Dorsey was growing up in Westlake, one of her favorite things to do in the summer was go to art festivals. Now, Dorsey is going to be the featured artist at the Westlake-Bay Village Rotary Art Festival this summer.
"When they first asked me to be a part of the festival, I thought they were joking," Dorsey, 38, said. "I'm extremely happy and thankful they chose me to be a featured artist."
Dorsey, an artist specializing in colorful landscape paintings, has been awarded Cleveland's Best Artist from Cleveland Magazine and Cleveland Scene three years in a row. Her work has been featured at the Butler Institute of American Art in Youngstown, in University Hospitals' art collection and at the Cuyahoga County Administrative headquarters in downtown Cleveland.
Last year, Dorsey painted a large mural depicting the Irish countryside for Flannery's Pub on East Fourth Street. She also painted several murals depicting skeleton mariachi bands for Barrio, a restaurant known for its tacos, in Columbus, she said.
"My style has been described as 'Acid Trees,'" she said. Specializing in unusual colors, Dorsey depicts wooded forest scenes with colors like teals, pinks and purples for the grass and trees. Instead of a brush, she uses a palette knife to paint, creating different textures in her art, she added.
The Westlake-Bay Village Rotary Art Festival will be held from 10 a.m. to 5 p.m. July 31 at Westlake Porter Public Library, 27333 Center Ridge Road.
The free festival will feature painting, photography and even watchmaking. There will be a bar, food trucks and a pancake breakfast, all hosted by the Westlake City School District.
The money raised will go toward organizations that the rotary club supports, such as Milestones Autism Resources, The Autism Society of Greater Cleveland and Connecting for Kids, organizer Joseph Kraft said.
"When we thought of putting this event together, we visited 78th Street Studios, where she works. We fell in love with her artwork," Kraft said. "The uniqueness in how she paints her landscapes blew us away."
Dorsey will showcase several works from her collection, including paintings she's done of the Cleveland Metroparks' Rocky River and Brecksville reservations. She will be selling prints starting at $35.
Dorsey has known since childhood she wanted to become an artist. Born and raised in Westlake to parents Christine and Joseph Dorsey with five siblings, she credits her mother for her interest in art. She took summer art classes at St. Bernadette Church, where she won awards. She earned an art scholarship to Saint Joseph Academy in Cleveland.
After graduating in 2001, she attended Kent State University and realized that her calling was the fine arts.
"I always focused on drawing when I was younger. In college, I had my first real painting class, and that was when I decided that I wanted to become a painter," she said.
Now, Dorsey works in the largest art and design complex in Northeast Ohio, featuring 170,000 square feet of art galleries, artist studios, performance spaces and music recording studios. The complex in Cleveland's Gordon Square neighborhood is also home to Alternative Press Magazine.
The inaugural festival was created to replace the St. John Medical Center Festival of the Arts, which was discontinued a few years ago. The festival was planned for last year but was pushed back because of the pandemic.
"The toughest part about putting this festival together was convincing artists that we were going to have the event this year," Kraft said.
Despite this, Kraft hopes the festival will showcase the various artists in and around the Westshore.
"This is the perfect event to bring the community together," he said. "Having a daughter of Westlake as the featured artist makes it all the more special."