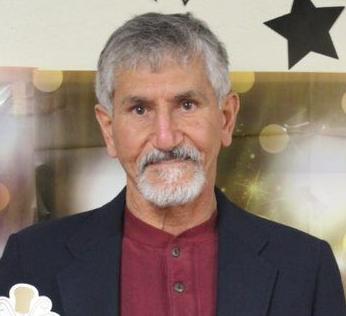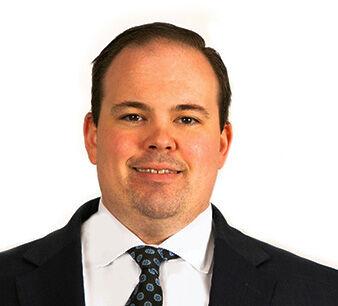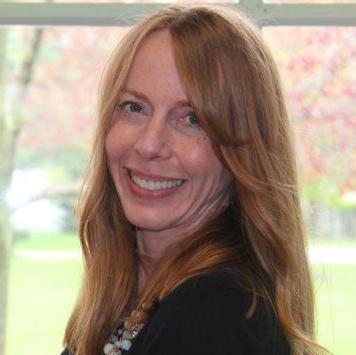 When disaster strikes and families lose everything, it can be difficult for them to find a glimmer of hope. The volunteers with the American Red Cross want to help people recover from disasters — and also recover that hope.
Sunday marked the start of National Volunteer week, which celebrates the work of the selfless individuals who give their time and resources to help make a difference in the lives of others. The Northern Ohio Region of the Red Cross takes the time during this week to celebrate the work of its more than 2,000 volunteers. These individuals are among the 300,000 in the national volunteer network.
"We are grateful for the dedication of our volunteers, whose support makes a compassionate difference for our neighbors in need," said Mike Parks, regional CEO, American Red Cross of Northern Ohio, last week in a news release. "Their support during disasters and other emergencies has been more critical than ever, as families cope with increased anxiety and financial strains brought on by the pandemic."
Local Red Cross volunteers come from all walks of life and backgrounds. Some, like Kevin Sauer, of Bay Village, work in the medical field for a living and volunteer in their free time. Sauer is a registered nurse at Fairview Hospital and is pursuing a master's degree in executive leadership. He began volunteering with the Red Cross nine years ago in blood services but has since become a team leader on the Disaster Health Services Team.
Despite his 12-hour shifts at hospital and grad school classes, Sauer still finds the time to volunteer. He explained to the Red Cross last year in a volunteer spotlight interview that volunteering allows him to step outside of his nursing role to help the people who need it the most.
"I enjoy helping people," he said. "So making time to help those who potentially just lost everything is worth it to me."
Khaled Khatib of Avon Lake also volunteers with the disaster relief group. He began volunteering when he retired five years ago. Khatib responds to local and national disasters. He's traveled to California for the wildfires, Texas for Hurricane Harvey, North Carolina for Hurricane Isaias, Michigan when two dams broke, Virginia and Louisiana to name a few. In Northeast Ohio, he mostly responds to home fires.
"When we have fires here we assist the victims," Khatib said. "They're in shock so we try to calm them down and walk them through what they need to do. We give them some money to go to a hotel to stay, provide them with a bag of personal hygiene items and make sure they feel a little secure about what the next step is after the fire."
He explained that they also help support first responders during and after the fire with water, coffee and snacks. Seemingly small gestures like these and the services provided to victims help to make a difference in a grim situation. Khatib said he volunteers because he loves to help people and has fun doing it.
"We call it fun. It's not fun to see a person with their home destroyed, but it's fun when you can make that person smile," he said. "If you can bring a little bit of happiness to them during such a difficult time, that's our fun."
Volunteers are the lifeblood of the Red Cross, as 90% of the network is made up of volunteers. Regional Volunteer Services Officer Gail Wernick explained that all someone needs is the willingness to volunteer and the Red Cross will handle the rest.
"There is excellent training to prepare a volunteer to be engaged with us," Wernick explained. "It's a lot of work, training and investment of time on behalf of the volunteer and the Red Cross to help prepare the volunteer. We want them to feel really comfortable with the work that they're doing and the time that they're giving."
Wernick was previously a part of the philanthropy team and a volunteer herself prior to that.
The Red Cross is always looking for volunteers of any capacity, she explained. Any type of donation, whether it's time, blood or monetary, is much needed and appreciated by the organization. It's the selflessness of the volunteers who help the Red Cross fulfill its mission to bring assistance to the wounded and alleviate human suffering whenever possible. There are many different ways to help, Wernick said, and there's something to fit everyone's schedule. For those who wish to physically get involved, the disaster action team is most in need of volunteers.
"They're making such an incredible commitment, individuals like Khaled and Kevin, being available should they be called upon for help. Sometimes you might have that call that comes at 2 a.m. But they're there to respond to that situation: providing that family with comfort and hope, listening and asking questions and learning about what they need immediately for the next couple of days. That's so critical and it means the world to that family because they're worried about everything."
On top of already disastrous situations, the pandemic has changed the way things are done for the Red Cross. Some blood donation locations had to be temporarily closed down due to space restraints that could not accommodate appropriate social distancing. More precautions have to be taken to ensure the safety of victims and volunteers alike, from temperature checks to masking.
Khatib explained that when he travels around the country now, he sees these safety measures in place and also that large-scale disaster victims are often temporarily housed in hotels now instead of a shelter or arena. Despite these extra hurdles, it hasn't dampened his desire to help other people. In all of the darkness that surrounds a disaster, he enjoys helping them find that glimmer of hope.
"When you're assisting in these disasters, you get to talk to the people. I help them, but I also get to hear their stories," Khatib said. "Sometimes we cry, sometimes we laugh, sometimes we sing and dance. When we're there to help them, we're there through everything."
5 ways to volunteer with the Red Cross
No matter how much time someone has to give to the Red Cross, there is a volunteer opportunity that can fit their needs. Here are five ways to get involved. For more information or to sign up, visit www.redcross.org/local/ohio/northern-ohio/
1. Join the Disaster Action Team
Volunteers like Khaled Khatib and Kevin Sauer are needed for the Red Cross Disaster Action Team. Locally, these volunteers respond to home fires, partner with fire departments and connect with families to provide them with the resources they need to begin to recover.
2. Help with blood drives
There are two positions that need volunteers for Red Cross blood drives. Blood donor ambassadors welcome visitors, donors or individuals seeking help and take temperatures. Transportation specialists help deliver blood from donation facilities to hospitals.
Help from home in a virtual volunteer position. Positions include case workers who help people after a home fire, those who help connect people in need to Red Cross services and much more.
Learn how to be "Red Cross Ready" by taking a preparedness class. Five free courses comprise this preparedness curriculum. Class dates and times are updated monthly. Classes still available for April are:
General Preparedness & Fire Safety: 4 p.m. Thursday and 10 a.m. April 28
General Preparedness & Tornado Safety: 4 p.m. April 29
Test Your Preparedness Knowledge: 10 a.m. Tuesday
April dates for the other two courses: "General Preparedness & Thunderstorm Safety" and "Everything about Smoke Alarms" dates have passed, but May dates will be scheduled soon.