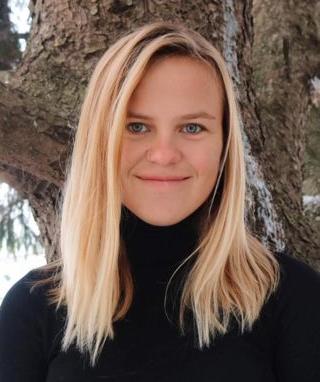 There are book clubs for all reading tastes and levels: young adult; mystery; and celebrity book clubs. A Rocky River teenager believes it's time for an Anti-Racism Book Club for the Westshore. Addy Zenko's goal is to help community members learn about issues such as racial inequity.
"I realized I wasn't doing enough and I think that a lot of the people in my community care and want to do good but just don't know how," said Addy, 19. "In this community, while lovely in many ways, change is long overdue and the least we can do is band together and do a little learning."
The 131-member club plans to read books that highlight systemic racism in the country such as "The New Jim Crow" by Michelle Alexander. Members also plan to read books primarily written by Black authors and have a running list of books planned for discussion. Books are selected by a group vote and participants have four weeks to read the book before group discussions are held via Zoom.
The first book the group plans to read is "Why Are All the Black Kids Sitting Together in the Cafeteria?" by Beverly Daniel Tatum. Published in 1997, Tatum's book discusses race relations in America through the lens of a mixed-race high school.
"This is by no means Kendall Jenner handing a Pepsi to police officers, but we can all benefit from a group like this," Addy said, noting that she got the idea for the book club earlier this year when she saw a list of anti-racist books to read while scrolling through Instagram. While the group's main focus is educating white people, anyone can join the group on messaging app GroupMe and anyone can join by going to groupme.com/join_group/60051127/LZIDsqT3
Books have played a major part in Addy's life and upbringing. Her mother, Cheryl Zenko, is a teacher at Kensington Intermediate School and always encouraged her and her brother Matthew to read anytime they had free time. This is how she developed a lifelong interest in memoirs and autobiographies.
Addy's activism didn't begin with her book club. After graduating from Rocky River High School in 2018, she went on humanitarian trips, including to South America, where she helped indigenous tribes in the Amazon defend the rainforest.
Addy is majoring in EEDS (environment, economy, development and sustainability) at The Ohio State University. She will follow that degree with law school. She hopes to become an environmental human rights lawyer to help minorities protect their land from over-development.
"I was incredibly inspired by Addy," her mother said. "She's always been one to shine a light on inequities and injustices that exist."
Addy's activism started when she was in grade school, according to Cheryl, who remembers when some students tried excluding someone from playing games with them. Instead of sitting idly by, Addy proclaimed that "everyone gets to play," and grabbed her classmate to play.
Cheryl has worked to make her children aware of racial injustice. Before teaching at Kensington Intermediate School, she taught at John W. Raper School in Cleveland, which closed in 2018. The predominantly black school was considered one of the most impoverished schools in the city.
"I experienced things that other people see on the news they could just turn on and off," Cheryl said.
Addy hopes the book club will help the community she grew up in understand what's going on in the world and show them how everyone, including she can be a better ally to people of color.
"Growing up in this community, I had a positive experience and it was a wonderful place to grow up and I wouldn't be who I am without it," Addy said. "That being said, I think that there is definitely some learning that needs to be done in how to foster an environment that is truly welcoming for all."
Contact this reporter at akamczyc@westlifenews.com or 216-307-6614.