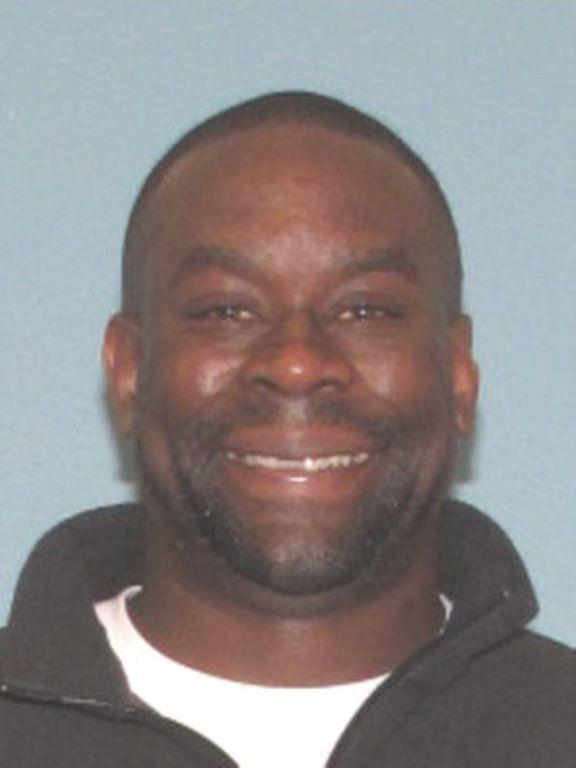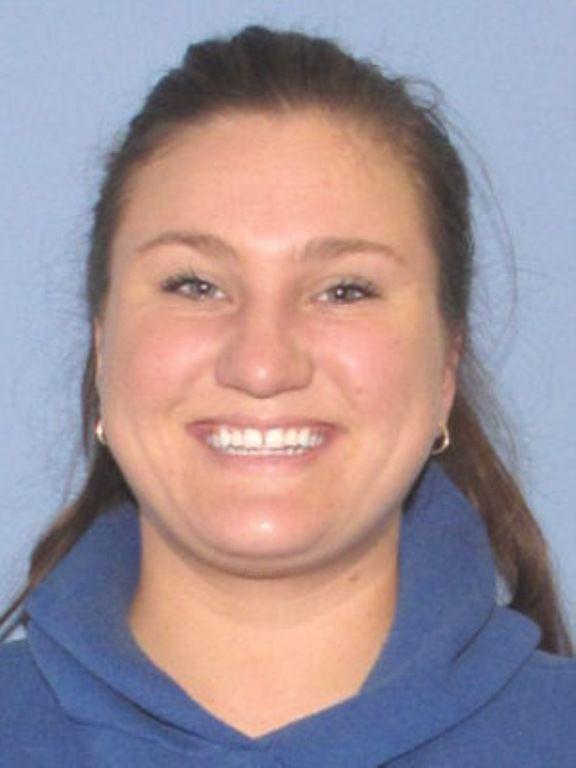 FAIRVIEW PARK
Drive through the Rocky River Reservation and you'll see the reminders, evenly placed signs along the road side as you approach or pass under the Lorain Bridge.
It's been eight months, and the questions appear like cardboard tombstones flapping along the parkway: Were you here? Tuesday June 4. 5:08 to 5:20 p.m. Reward $100,000. 440-331-5219.
Carnell "Nell" Sledge and Katherine "Kate" Brown were both fatally shot as they sat on a park bench along the west bank of the Rocky River, just a mile from Cleveland Metroparks police headquarters and Big Met Golf Course, which boasts it's the most-played golf course in Ohio.
Questions still remain: Who did it? Why? How was the killer able to fire a gun multiple times just after 5 p.m. and leave without anyone seeing something?
In the first time either has spoken publicly about the killings, Brown's father, Tom, and sister, Alex Zuban, issued an emotional plea Feb. 5 at Cleveland FBI headquarters asking for help finding the killer.
Tom Brown also said the family put $70,000 into the reward fund, raising the amount to $100,000 for information that helps solve the double homicide. They are hoping the additional money will spur someone with key information to come forward.
"We strongly believe someone out there has heard or seen something," Brown said. "We hope this reward…will give someone the courage and encourage them to come forward with that key piece of information. With your help we will find justice for Kate and Nell."
Tom Brown and investigators emphasized that the person can remain anonymous.
"Please put yourself in our shoes," said Zuban. "Imagine waking up without your sister, or brother, daughter, or son, your aunt or uncle, or your friend and then realize their murderer is walking freely among us."
Brown described his daughter as his hero and the rock of the family even as she fought her own battles.
"Kate struggled, she had a few demons," he said, explaining that she was two years sober and had gotten her two-year coin from Alcoholics Anonymous shortly before she was shot. Her efforts to become healthier prompted her to lose more than 100 pounds, he said.
She had worked in the jewelry business for several years and doted on family, friends and her rescue cat, Kip, her family noted.
FBI Special Agent Vickie Anderson said last week that police have received hundreds of potential tips. On Friday, she said police are following up on tips that came in after the news conference.
Sledge, 40, and Brown, 33, had a friendship that went back 10 years. Both were unmarried but they were not romantically involved. It was unusual for them to meet at the park.
On June 4, they arrived in separate cars between 5 and 5:08 p.m. At some point during that brief period, they were shot.
Sledge was killed by several shots to the head and was found near the bench while Brown died from a single gunshot wound to the head and was found closer to the river, the Cuyahoga County medical examiner's office indicated.
A kayaker found the bodies around 5:20 p,m. and called the police at 5:22 p.m.
Eric Smith, special agent in charge of the Cleveland FBI office, said an eight-month time span is not usual for a homicide investigation and that agents routinely investigate cases over long periods of time.
"Law enforcement continues to work these unsolved homicides as if they occurred yesterday," he said at the news conference. "We do this with determination, tireless pursuit of evidence obtained through investigative leads and anonymous tips provided by the public."
Investigators are pursuing several leads, Metroparks Police Chief Katherine Dolan said.
Metroparks spokeswoman Jacqueline Gurling said police don't believe a man arrested Feb. 5 for trying to kidnap two women in the Brookside Reservation of the Metroparks Oct. 20 and 23, 2019, is connected to Brown and Sledge's deaths. U.S. Marshals arrested Shane Barker, 19, without incident in a traffic stop near Hyde Avenue and West 43rd Street in Cleveland's Clark-Fulton neighborhood.
Friends of Sledge, including Randy Love and Alyssa Miller, are determined to get answers. They carry on his work of helping people through the nonprofit foundation Sledge's Helping Hands, which Sledge formed in 2017 to help special-needs children. It can be accessed at www.sledgeshelpinghands.com or via Facebook.
"That's what he was about, reaching out and helping people," Love said. "That's why he got it started. He was always trying to help people, only he didn't get the chance to keep it going."
People can buy car magnets and T-shirts with the organization's logo to carry on Sledge's mission, Love said.
An audio visual technician at Crescent Digital, Sledge also worked at places where he could work with kids because children had a special place in Sledge's heart, Miller said.
"He always wanted to help the kids, whether it was in the schools, through sports or with other organizations," Miller said. "He was always trying to find ways to do something for the kids."
Restarting the foundation's work helps further that goal, while also letting people know what Sledge was about, Miller said.
Friends and family remain frustrated that the perpetrator has not been caught, she said. The police have talked to her and other friends and family about the shootings, Miller said.
"I believe they are working hard on the case," she said.
Friends and family restarted the foundation late last year and are planning to do more this year, Miller said.
"We know the holiday season is a tough time for people to do a lot of things, so we didn't do a lot, but now that the holidays are over we want to keep working on this," she said in January. "We want to continue his good work and make sure he isn't forgotten."
Miller said Sledge was a good man who deserved better.
Tom Heines, Sledge's boss at Empower Sports, said Sledge was great for the nonprofit organization, which uses sports and exercise programs to help children and adults with cognitive difficulties.
"He loved kids and he loved sports," Heines said. "They could see and feel that love coming from him and really responded to him and what he was doing with them."
Heines noted that different places Sledge worked, be it the Applewood Center, Westlake schools, Empower Sports or other similar organizations, focused on ways to help children and others.
"It's what he did wherever he was," Heines said.
Fairview Park Mayor Patrick Cooney, a former Garfield Heights city prosecutor, said last month that having two unsolved killings in the city is frustrating.
"It's a heinous crime," Cooney said. "You don't ever want to see something like that take place and go unsolved. You want the families and friends to have closure."
Zuban recounted during the news conference that she and Kate spoke daily and said she still likes to leave messages for her sister.
"We wake up every day not only riddled with grief, but constantly questioning how and why two wonderful people had been gunned down," she said. "Our family has pledged to keep Kate and Nell's story alive until the person or persons responsible are brought to justice."
After the news conference, the Brown family placed new signs along Valley Parkway with the updated reward information in another effort to get information.
Anyone with relevant information is asked to call the FBI's Cleveland Field Office at 216-622-6842, the Cleveland Metroparks Police Department at 440-331-5219, or Crime Stoppers of Cuyahoga County at 216-252-7463. Tips can also be submitted at tips.fbi.gov.
Contact this reporter at assoceditor@westlifenews.com or 440-871-5797.