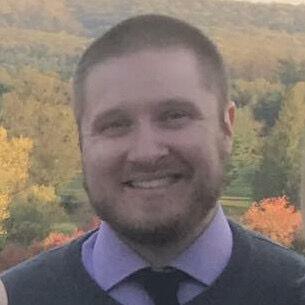 It is understandable that the Ohio High School Athletic Association would want to tweak its revenue model sooner than later.
A worldwide pandemic that dried up those streams in March 2020 and only allowed for a slow refill this past school year is enough to put a scare into any high school sports governing body that is also a non-profit, and incite action.
But allowing 16 football teams in each of its 28 regions to make the playoffs? It seems less about the players and more about the money. It seems like a reach.
The OHSAA receives 78% of its annual revenue from postseason tournament ticket sales, and COVID-19 outright canceled many of them last year. During most of the 2020-21 school year, tournament venue capacities were limited due to protocols put in place by Gov. Mike DeWine and the Ohio Board of Health.
That means a lot of missing revenue, and the OHSAA accordingly predicted a 2021 budget deficit of more than $1.3 million.
Then it was saved by its most popular sport.
With the 2020 season shortened to six regular season games in an effort to finish the schedule before cold and flu season fully set in, every team in the state across all seven OHSAA divisions that chose to participate was allowed into the playoffs. Until then, football was the only game under the organization's 26-sport umbrella that didn't give every single school an automatic bid.
That decision paid literal dividends. Coupled with an increase in ticket prices, 664 teams competed in at least one playoff game rather than the traditional 224, the organization reported a net positive revenue increase after the season.
In the months since, the decision came down to keep a good financial thing going.
In April, the OHSAA announced that its nine-member board of directors voted unanimously to expand the playoff field to 16 teams per region starting this coming season. This decision was made a full year after it had already decided to expand the field to 12 teams, causing a rift with the Ohio High School Football Coaches Association.
The OHSFCA conducted a poll of its membership and found that 70% of responders favored the 12-team model, if any expansion was to take place from the usual eight-team format. The OHSAA also conducted an informal poll of its membership that charted a near 50-50 split in opinions. It would appear the final decision in favor of 16 teams was only unanimous in the eyes of the organization with the most to gain.
The OHSFCA appealed it recently, but announced last week that the 16-team format would stay, much to its leadership's chagrin.
Make no mistake, there are positives to this change. For one, far more schools will get the opportunity to experience a playoff atmosphere. Also, the top four seeds in each region will have the chance to play the first two rounds at home before neutral sites are used.
Every season, there are teams that finish with winning records who fall just shy of the top eight, narrowly missing out on the sweet postseason reward. That won't be the case anymore with 16 slots open.
But what about those early-round games? Those could get ugly.
Take, for instance, Division I, Region 1. Since playoff ratings were not used in 2020, an examination of the 2019 numbers shows that one matchup would've been No. 16 Elyria (1-9) at No. 1 Mentor (10-0). In '19, Mentor finished as the state runner-up. More locally, in Division II, Region 6, No. 16 North Royalton (4-6) would've faced No. 1 Avon (10-0). The Eagles advanced to the state semifinal that postseason.
Under the 12-team format, the top four seeds would've received first-round byes, allowing the other eight teams, more closely matched, to really push each other in the effort to reach the next week.
If an expansion is going to happen, 12 teams seemed like the right number, competitively. Increasing it to 16 is more about revenue than the spirit of playoff competition, contrary to the OHSAA's claims.