WESTSHORE - The 42nd annual Cleveland International Film Festival, which runs through April 15 at Tower City Cinemas, showcases 214 feature films and 253 short films. But 3,734 films were submitted to the festival.
How do organizers decide which films make it into the festival?
Michael Ferry is among those who decide.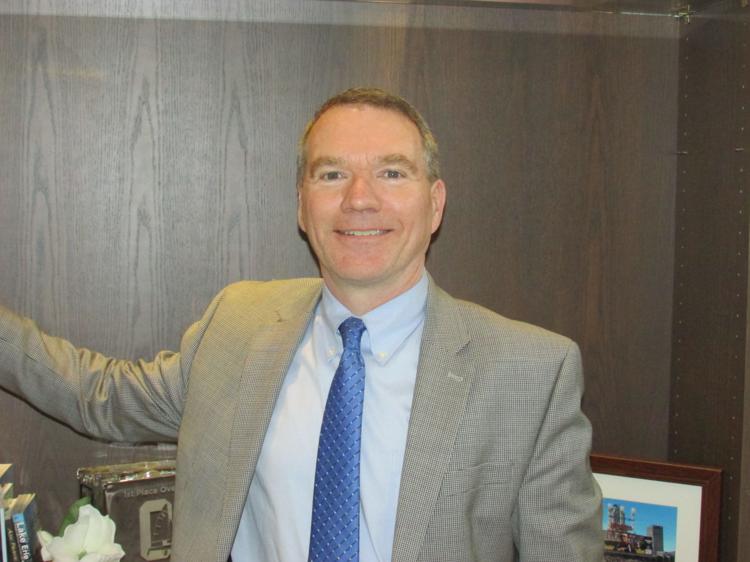 The Westlake resident has been a volunteer on the festival's screening committee for the past three years. Between August and January, Ferry watched a dozen feature films and 62 short films, the latter being his preferred genre to review for the festival.
Screeners were once sent DVDs of submitted films, but in recent years they've been streamed on the web. Ferry watched the films he was assigned to review on the 20-inch monitor of his iMac. He watched them alone, but if one was particularly good, he showed it to his wife, Diane.
"The rule is you have to watch the entire film, no matter how bad it is," Ferry said of the submissions. "And some are better than other."
The time commitment was one to three hours per week, said Ferry, the director of corporate and community partnerships at The Foundry Rowing and Sailing Center in Cleveland.
The screeners give each film a letter grade from A to D, along with their comments, which are passed along to the producer and director. Festival organizers advise screeners not to be mean-spirited in their comments. "That's not what the Cleveland Film Festival is," Ferry said.
Ferry's grades collectively represented a bell curve. "Very few get As," he said. "Most get Bs and Cs."
Only six of the 78 films Ferry reviewed made it into the festival. Simple luck determines how many "good" films a screener is asked to review, he said.
Ferry started attending the festival in 2013 after his employer at the time gave him tickets. The next year at the festival, he ran into a neighbor, Randy Demuesy, who he learned was on the screening committee. Ferry thought it would be a fun and asked to be a screener for the 2015 festival. But he was put on a waiting list that year.
Screeners are given free passes for the festival, and Ferry usually sees about a dozen films each year. He encourages those who've never been to the festival to attend.
Based on his screenings, Ferry recommends the following films: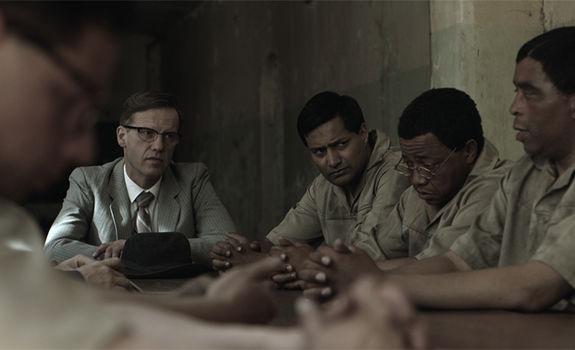 Directed by Jean van de Velde
123 minutes
Screening times: 6:30 p.m. Thursday; 11:20 a.m. Friday.
Ten political activists, including Nelson Mandela and his circle of Black and Jewish supporters, go on trial for conspiracy to commit sabotage after they are arrested by the apartheid South African government in the summer of 1963. They are represented by a sympathetic white lawyer named Bram Fischer, who is a secret activist himself. "It was an excellent representation of the period," Ferry said. (In English and Afrikaans with subtitles)
Directed by Ugla Hauksdottir
13 minutes
Shorts Program 13
Screening times: 5:45 p.m. Thursday, April 12; 11:45 a.m. Friday, April 13.
Adapted from an award-winning short story by Mary Hood, the film examines a woman's love for her granddaughter.
Directed by Clare Sladden and Jasmine Sladden
13 minutes
After Hours Shorts Program 1
Screening time: 11:30 p.m. Friday, April 6
In this film from Australia, a woman allows a virtual stranger she met online into her home to fulfill an agreement. "It was an intriguing story because it had a neat ending," Ferry said.
Tickets are $14 per screening for festival members and $16 per screening for nonmembers. Short films are shown in groups of six to 10 per screening. Tickets can be purchased online at clevelandfilm.org, by telephone at 1-877-304-FILM, and in person at the festival box office in the lobby of Tower City Cinemas.