Senior heads to third geography championship
WESTLAKE - Westlake High School senior Kyle Yu will compete in his third United States Geography Olympiad Friday in Arlington, Virginia. His perfect score on the written qualifying exam also earned him a spot in the International Geography Bee World Championships in Berlin this July.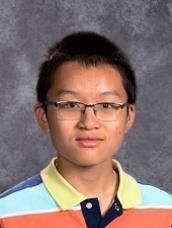 To qualify for the event, students must finish in the top half of students on the National Qualifying Exam in their division, or in the top half of scores across the country. Last year Kyle qualified for the varsity-level contest, earning a spot on the USA International Geography Olympiad Team after placing first in the USGO. As a sophomore, he qualified for the junior varsity level and earned the individual first place trophy in the USA Olympiad.
At the national championships, all varsity students will participate in a three-part competition, including a 40-minute written exam, a 75-question multiple choice exam focusing on conceptual questions, and a map skills exam consisting of seven to nine sets of questions.
Last year, Kyle competed with Team USA in Belgrade, Serbia, after being named 2017 National Champion and becoming the second varsity student ever to win all three portions of the USGO competition – a map exam, a written exam and a multiple choice exam – as well as the overall title.
Kyle will attend Stanford University, where he plans to study political science and economics. He is a National Merit Semifinalist and a member of the swim team and WHS band.