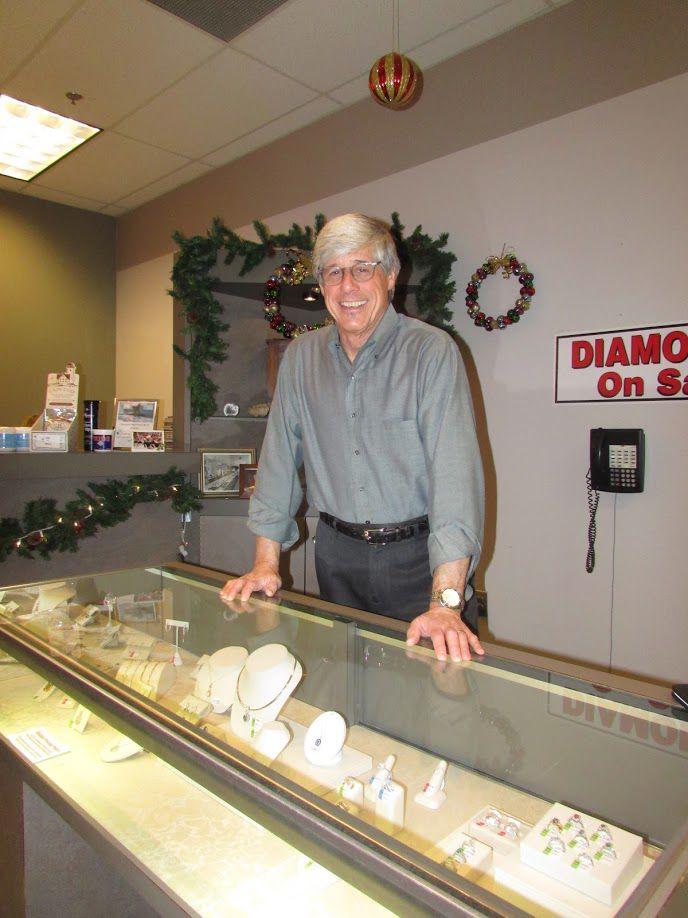 FAIRVIEW PARK - On a shelf inside Shreibman Jewelers is an undated photo of Paul Schreibman's father and grandfather running the family store at Kamm's Corners.
Paul Schreibman, who will be closing his store at the Fairview Centre shopping plaza next month, is the fourth generation in his family to sell jewelry. Many details of the family's history in the business have been lost as relatives passed on, he said.
But the 64-year-old jeweler knows this: His great-grandfather and grandfather emigrated to the U.S. from Russia in the early 1900s and opened a jewelry store on the East Side of Cleveland.
And he remembers helping out as a boy at the family's Kamm's Corners store.
"If I wore a tie, my grandfather would let me sweep the floor at the end of the day," he recalled. "If I did a good job, I got a quarter."
With his pay, he went to the nearby Royal Castle restaurant to buy a 16-cent burger and 7-cent birch beer.
While in junior high school in the early 1960s, he took on more duties.
"I would start wrapping things for Christmas and stuff," he said.
The Fairview Centre store – the only remaining store with the Schreibman name – opened in the early 1950s. Paul Schreibman began running it in the early 1980s.
The store is still profitable, he said, but has been experiencing diminishing returns in recent years, he said.
He blames that not on competition from national jewelry chains but the growth of e-commerce. With the culture becoming more casual, jewelry is not seen by some as the necessity it once was, he added. China and crystal gifts are also not as popular as they once were, he said.
Still, people turn to jewelry when giving important gifts, especially engagement rings, he said.
One of the things he'll miss most, he said, is the look on a customer's face when getting the engagement ring he'll present to his fiance.
"It's a happy business," he said. "Normally, customers are here to commemorate a great occasion.
Schreibman said his store specialized in diamonds, repairs and especially personalized service.
"We care about our customers," he said. "Very often our customers become friends. We have a lot of multigenerational customers. That tells me we're doing things the way we're supposed to."
Although Schreibman Jewelers has been a West Side institution, Paul Schreibman grew up in Shaker Heights and now lives in Moreland Hills with his wife, Anita.
Their children – Philip, 31, and Emma, 28 – worked at the Fairview Centre store. But Schreibman never encouraged them to continue the family business because of declines in the brick-and-mortar retail business. Lucy, the couple's long-haired chihuahua, works at the store on Tuesdays but mainly stays behinds the counter or in the back room.
After the Kamm's Corners store closed, Schreibman's father, Howard, worked at the Fairview Park store for the last five years of his life until he died in 2010.
His brother Larry also operated a store, Lawrence Schreibman' Gems, in Westlake until about six years ago.
Schreibman said he may stay involved in the jewelry business in some capacity after the store closes. As to how he'll stay busy in retirement, he replied, "We'll see."
What advice would he give a man buying an engagement ring?
"Go to your local independent jeweler where they care about you."